We design and build mobile apps!
With mobile app development, exists a platform to uniquely deliver experiences and solutions.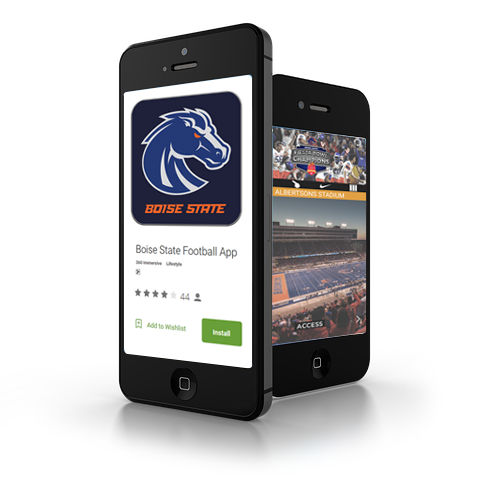 That's where we come in.
Clients from around the world work to reach audiences located around the world and succeed in connecting and delivering value.
"I've got an app idea?"
If you fit into this category - then I like you already :) . We appreciate both the ideas behind apps as well as the challenges in solving the opportunity and love to support your efforts in the pursuit.
Mobile Apps fall into 3 primary platforms:
Of course, there are a variety of devices, hardware capabilities, screen sizes, and other considerations when making apps - we embrace them all and are equipped to help you solve and deliver.
The typical app architecture, involves a cloud database and api, as well as other components unique to the app itself, and other times complex and fun engineering challenges.
It takes a true and experienced mobile app developer to build the right solution.
We build mobile apps for clients around the world bringing exciting and innovative ideas to life. We also takeover existing mobile apps and help keep them running and improving.
We will help you with each stage of the design and development process.
We've invested heavily into understanding the challenges presented by mobile devices - battery limitations, low bandwidth or offline situations, limited screen real estate, available data and access, and are extremely well versed in the specialized world of mobile design, development, and support.
We work with you on your mobile development project, step by step, transparently, with open and full access to all information we leverage when making a recommendation to you.
Sometimes you need a native iOS or Android mobile app, and it will be the best option,
Other times a hybrid app makes sense,
Mobile web is often times a great place to start...
There's a lot to consider.
We understand unique situations and are here to share our expertise in helping formulate the best mobile strategy for you.
Mobile app development can be a big undertaking to launch an app that supports iOS & Android devices, web browsers, and maintains a database and API serving all of your users.
We'll help you through each of the considerations - including planning and budgeting, through the entire app development process.
It's an amazing simplicity that mobile apps provide us with, and the great apps make the underlying complexity completely hidden from users.
Mobile App Development Process:
Concepting
Prototyping
Development
Submission & Launch
Marketing & Support

|

|

Mobile apps fall into a few categories:
All on phone - no connection to cloud database or api, just an app on the phone
API Driven app - from 3rd party api's
API Driven from your own, custom built API's
From there, there are a huge number of exciting app challenges, including:
geo-fenced or location based
real-time communication
video or rich media content
social network/media
transactional
membership
e-learning / training
publishing
massive scale
image recognition
reference / calculation / how-to
security
gaming
...and many more
We can help with just the mobile app, or also help with the entire application infrastructure, including the API and cloud database that powers it.
Our clients span a number of different backgrounds, some with technical in-house teams that just need mobile development, agencies that have projects and ongoing needs to serve their clients, and companies that outsource all project aspects to us - including design, development, testing, project management, infrastructure management, appstore management, and ongoing maintenance.
Each year, both iOS and Android announce their developer preview for the upcoming next version of their operating system, then around 6 months later, release their new version. We will help you identify what updates your app may need to support the new OS, or what new OS features may be beneficial to your app to implement.
Each step of the way, we are here as your trusted and reliable partner.
We've got your covered.
Here are some apps we've built and/or support: